Ammas velgørenhedsinstitutioner blev grundlagt i 1981. De omfatter nu en bred vifte af velgørenheds-projekter, som er samlet under paraply-organisationen Embracing the World.
Embracing the World bidrager med omfattende hjælp til nødtstedte på mange fronter verden over: Der bliver ydet katastrofehjælp, (gen)opbygning af boliger, en stor vifte af gratis uddannelser, gratis lægehjælp, operationer, sundhedspleje og videregående forskning i måder at hjælpe nødtstedte mennesker. Der er opstartet flere børnehjem, og der sørges for bespisning af millioner af mennesker. ETW er desuden med til at fremme miljøbeskyttelsen og har status som rådgivende institution for FN.
»Medfølelse med de fattige og trængende er vores pligt imod Gud«. Ved at gøre sit eget liv til et eksempel har Amma inspireret mennesker fra hele verden til at følge en vej af uselvisk arbejde og medfølelse med alt levende.
Embracing the World har en international hjemmeside da.embracingtheworld.org, som er oversat til dansk. Vi har også en afdeling af Embracing the World i Danmark – klik her for at læse mere om den danske afdeling.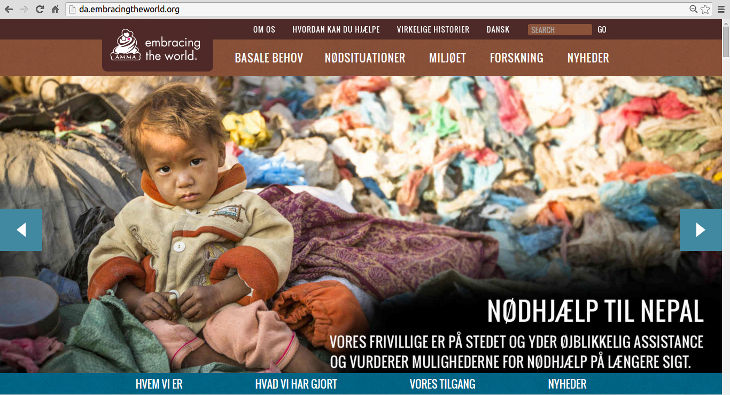 ---