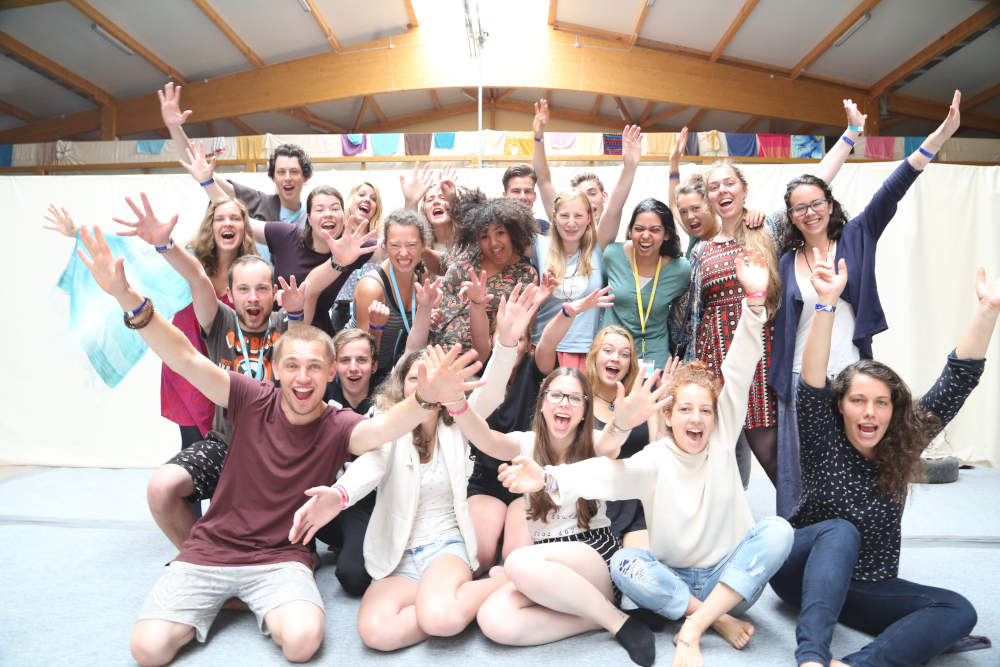 AYUDH er et globalt netværk af unge mennesker (15-30 år), som brænder for at gøre en forskel og være en katalysator for positiv forandring i samfundet. AYUDH er et begreb fra sanskrit, som betyder "fred", der også er symboliseret i vores logo med fredsduen. AYUDH står også for: "Amma's Youth for Unity, Diversity and Humanity".
AYUDH medlemmerne i Danmark, deltager i sociale initiativer for at skabe glæde i asylansøgerens liv på Center Sandholm. Det er et samarbejde mellem Embracing the World og Røde Kors.
Vi rejser også ud og møder andre unge i verden på internationale conferencer og camps.
Det store tyske Amma center ved Frankfurt, Hof Herrenberg, afholder hvert år AYUDH's sommercamp, som bl.a. sponsores af Europa commissionen m.m.
"Generations of peace" (Generation af fred/Skabe fred) var temaet for sommercampen i 2018. Her samledes 300 unge mennesker fra hele Europa som én familie for at lære, være kreative, ha' det sjovt – og for at skabe nye venskaber. Disse nye netværk, vil række langt ind i fremtiden.
Se mere om vores aktiviteter på www.ayudh.eu